Recycling Facts about Clothing that you probably haven't heard before.  REUSING is the purest form of Recycling! 
Have you ever discarded clothing because you didn't like it any more?  Didn't feel like making a trip to the thrift store to donate it?
Perhaps, the following facts will change your mind the next time you're thinking
                                                                                                                                           about simply throwing clothing, towels, linens etc. away.
                                       
                                                    To grow the fiber for;
                                                       1 t-shirt needs 256.6 gallons of water,
                                                       1 cotton diaper requires 105.3 gallons of water,
                                                       1 bath towel needs 401.4 gallons of water,
                                                       1 man's dress shirt requires 414.5 gallons of water & 
                                                      987 gallons of water are required for one pair of jeans!
An estimated 12.4 million tons of textiles were generated in 2008, or 5.0 percent of total municipal solid waste (MSW) generation. (EPA)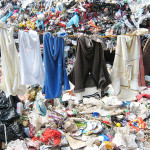 The textile recycling industry annually prevents 20 billion pounds of post-consumer textile product waste from entering the solid waste stream,
according to the Council for Textile Recycling.
This 20 billion pounds of post consumer textile waste represents 60 pounds for every person in the United States.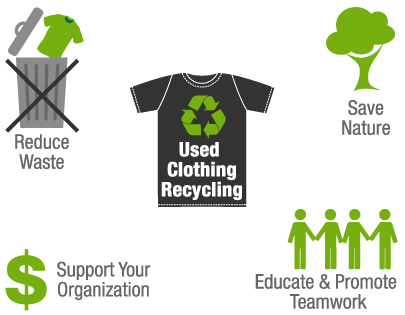 Deerfield Thrift Gratefully Accepts Any & All Washed Clothing

DONATE*SHOP*SAVE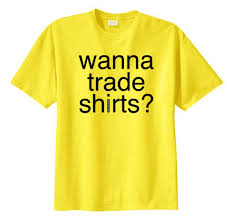 Blog Special ONLY! – Bring in a gently owned (or new!) top or bag of clothing to donate and pick one from our racks for FREE!
(white/blue tags with one, a whole bag will get you a yellow tagged top!)
Just use the code: wanna trade shirts
1 per person only – valid through 4/17/2015 Only!
Thanks for reading and showing interest in GOING GREEN!  Check back often for more facts and information & feel Free to add your own thoughts and comments … pass it on!