Recycled

Clothing Facts
by Lexa W. Lee

, Demand Media 

Thrift shops are a great resource for donating or buying used clothing.
Recycling

unwanted clothing reduces landfill waste as well as the amount of resources needed to produce new clothing. It also lessens the waste produced by the manufacturing process — clothing scraps end up in the landfill, too.  Used clothing can be donated, sold or disassembled for the fabric.
#3.
Donation and Resale
Clothes are typically recycled by donating them to charities like the Salvation Army or Goodwill Industries, which will provide tax forms for deductions. You can also sell them at consignment stores for store credit or cash or on the Internet through auction or donation sites.
Charities will either sell the used clothing and use the proceeds for their work, or donate the items to the needy.  About 20 percent of clothing donations are turned over to thrift shops.  The remainder, sold to textile recyclers, can end up as wiping rags, insulation, upholstery stuffing, ingredients in paper products or used clothing exports.
Environmental Health Perspectives: Waste Couture: Environmental Impact of the Clothing Industry; Luz Claudio; September 2007
---
We LOVE Clothing Donations because we know that is one of the Best ways we help our own Community!  You can buy an entire outfit for around $10!  We sell mostly women's clothing but, you already knew that
We have regular customers (mostly men) that buy their work clothing from us.  The 'Dickie' style pants are most popular and are needed even with minor damage like a spot ot two or fraying hems.  Outdoor workers are always looking for long sleeved tees to protect them from the scorching sun.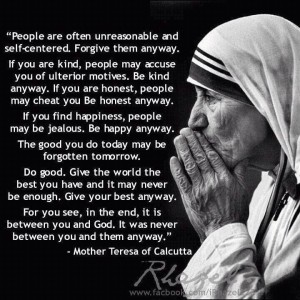 One of the times we did a Children's Clothing Give-Away was once of the most Enriching & Enlightening experiences.  We were in a local elementary public school during a student mentoring meeting for parents.  First came the speaker, then announcements.  Free Pizza / Dinner is being served and at the back of the room, there is a table with free children's clothing.  – I Was Shocked! –  Children flocked to the clothing, passing by the scent of food!  They were so very excited as they tore through the mounds! Parents with younger siblings, infants, clammered for them as well.  It was like a wonderful Christmas morning and I will never forget it!  Thank YOU for making that possible.